2019 was our most successful year since we started in 2011. And being a Purpose driven business, how do you think we're measuring and determining our success?
That's right! By measuring our social impact!
We supported more charities than ever, built and donated more vital equipment than ever, and recorded our highest ever monetary donation to charity than ever before.
Now that is what we call a successful year!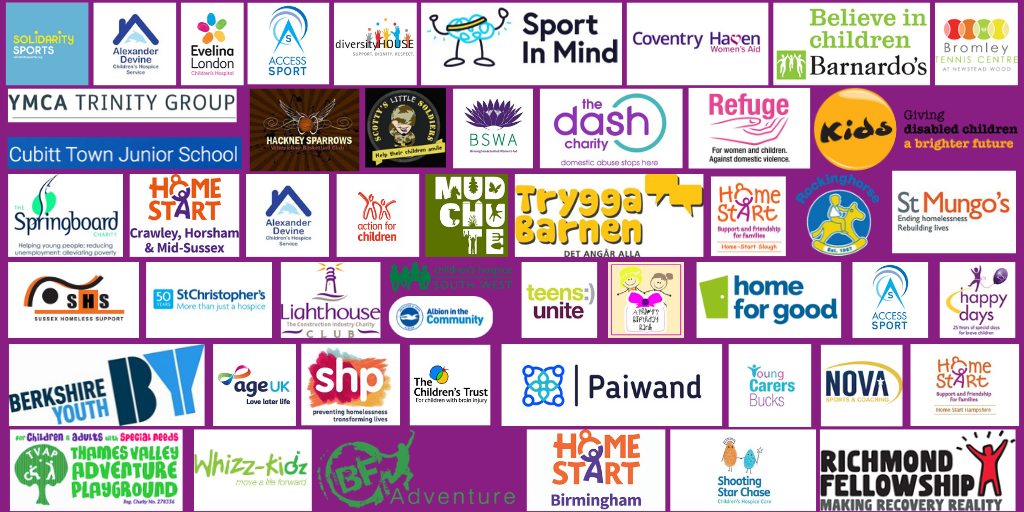 [Charities supported through o3e events in 2019]
Our Purpose Driven Business Army
We couldn't have achieved this, without the growing army of businesses – our amazing clients – that each see the true benefits of becoming purpose driven. Each striving to support their community through their actions.
And, our social impact success is not in isolation of more conventional or traditional measures of business success. It can't be. After all – a business has to be economically viable to survive and continue supporting its social impact goals!
However, you really can (and should!) achieve profit, through purpose and impact. It's what our world needs right now, and we can't wait to work with our amazing clients again in 2020, and to introduce even more organisations to the powerful 'impact through purpose' opportunity.
Our 2019 Impact
Our short video that really shows the impact of what your charity team building event can have! If you have already worked with us – you may spot yourself in the video!
Why be a Purpose Driven Business?
Weaving a social purpose into your very reason for being, is not only good for your community, but offers many other more traditional business advantages. From a competitive edge to more engaged employees with higher retention and lower turnover of employees. This, along with the greater likelihood of employees becoming advocates for your organisation. Read more about the advantages here.
More than that though, the world needs businesses to step up and support social and environmental issues.
This may be easier for start-ups, who aren't yet tied into a very established business model, with a Board to please and shareholders to keep happy. But it's not impossible for larger, more established businesses to start making vital shifts. In fact, these social purpose driven shifts, may be the very thing that saves them.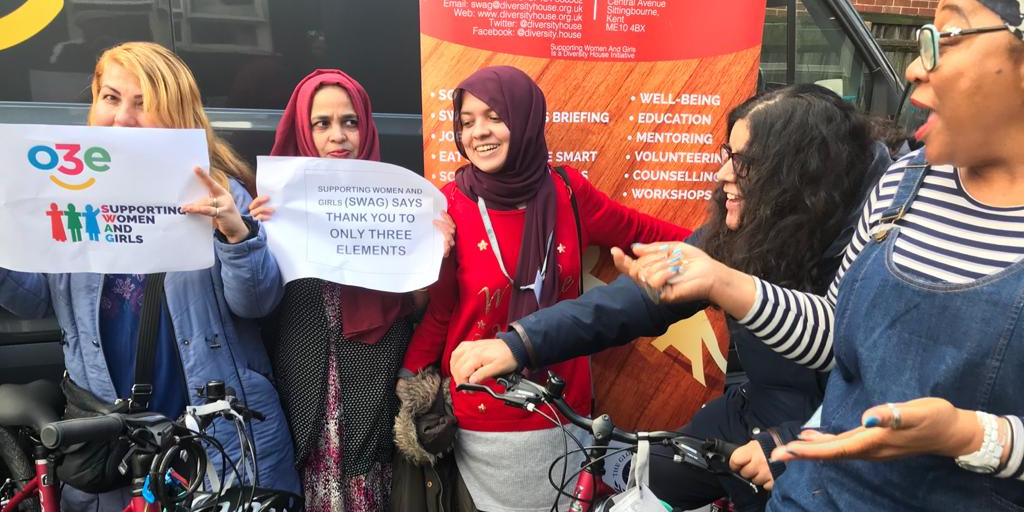 [Bikes donated to Diversity House, supporting women and girls through integration,
re-integration, social inclusion and cohesion. Both community and prison based]
Becoming a Purpose Driven Business
For start-ups, the best idea is to build a business around fixing or supporting a social or environmental issue. And we're not talking 'greenwashing' here – we're talking about an authentic business model that really supports a social or environmental issue.
For established businesses, we understand that it can be hard convincing the entire organisation, shareholders and so on, that a shift to social impact or purpose driven goals would be good for business.
But what if we could provide you with a way of monetising the impact you are having? An impressive figure in £££££ that demonstrated the true value of your social impact? What a fantastically engaging message for your employees, shareholders and customers!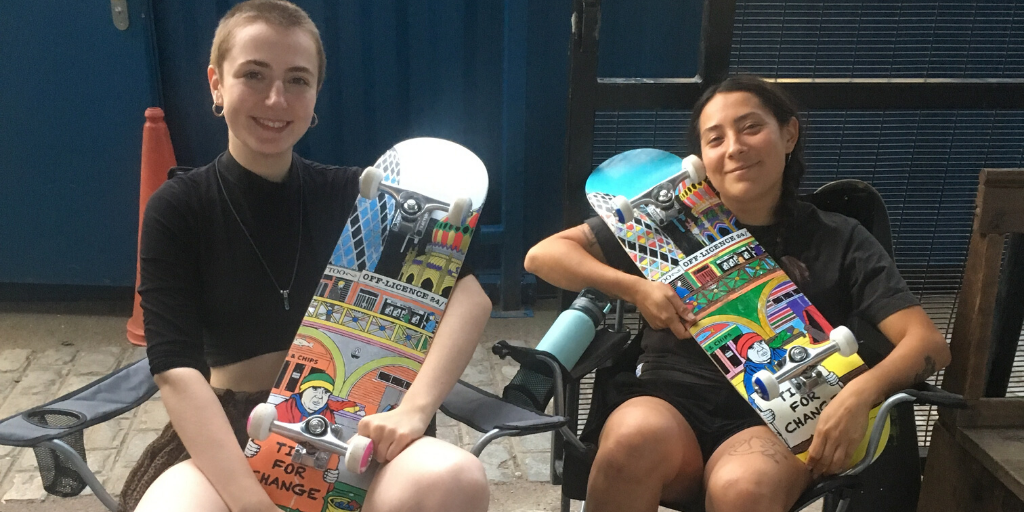 [OnBoard: Skateboards donated to a Comic Relief Social inclusion Project in Manchester)
Introducing Social Impact Accounting
2020 sees o3e introducing a new service; to support, effect and measure social impact in your organisation.
Firstly, we have been busy collaborating with a Social Impact Accountancy firm, to bring you the true social impact value in pounds £££££  of every event we run.
As our video says above. You don't just build a bike at our team building events. That bike is an opportunity to literally change a life. To change the impact that person has on society for the better. The bikes built at our Charity Bike Build events can become the framework of a skills and maintenance club for homeless people, offering enterprise, engagement, opportunity and hope. Where might this lead? To work experience, fulfilment, better mental health? What is the true financial impact and value of that bike? Well, we can't wait to tell you.
And we're going one step further too…..
We have a team of highly skilled social impact consultants, ready to work directly with your business. Looking to effect real social impact in your business, and support you to monetize this impact, to demonstrate the real value of what you're doing.
What will your organisation's 2020 (and beyond!) legacy be?
If you would like to talk with our consultancy team, to explore some ideas about how we can support you to make this shift, please contact us for a free exploratory call.
Let 2020 be the year, we all take even more steps to effect positive change in our society.
Profit through Purpose.