Charity Bike Build

Our original CSR team building event. Charity Bike Build has already built and donated over 2,000 bikes to charity. Become part of that legacy!
You'll need to work as a Team to build a bike!
Join the teams who have already built and donated over 2,000 bikes to charity!
In teams of 8, you'll 'learn the knowledge', create a build plan and take on fun challenges as a team to earn the bike parts needed to build your bike!
Fast paced, engaging, lots of fun, and at the end? Well, your team building event will have created brand new, awesome bikes to be donated to your chosen charity.
How does it work?
After a group briefing and charity presentation, your teams will split up and each team member will attend a different 'knowledge session'.
Each knowledge session is led by a qualified bike mechanic who will teach the group everything they need to know about the different parts of the bike.
After the session,  individuals go back to their teams to share their new found knowledge with each other, piecing all of the information together, to create a successful bike build plan!
Each team will also be given a professional bike workshop, however in order to gain access to the tools needed, they must first work as a team to complete their bike build plan, which must be approved by an o3e charity bike build mechanic! No pressure!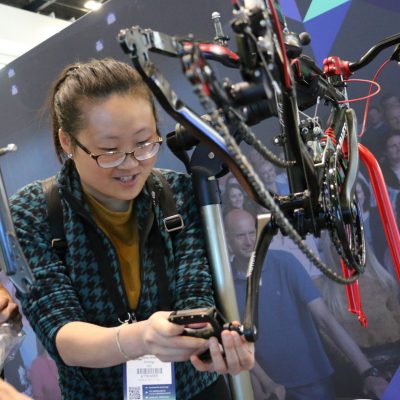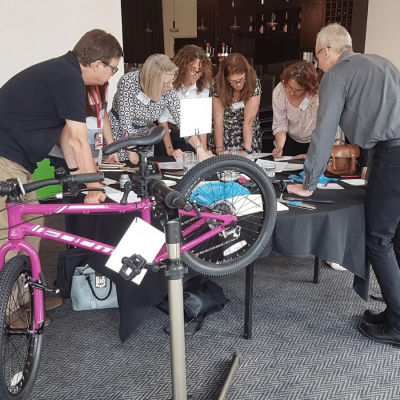 What about fun team building challenges?
This challenge is heaps of fun! Each team gets to compete in 3 challenges, all in the hope of winning points, which can be exchanged at the bike shop for bike accessories. A great chance  to customise your bike for child or adult receiving it, or as you might say 'pimp your ride'. This is also an opportunity to increase your team's overall score – have you created the perfect bike for your end user?
 The challenges are designed to get you really working as a team, and may include:
-Velodrome: Mathematical challenge designed to test your communication skills.
-Nail it: A thinking outside the box challenge.
-Virtual Reality Racing: How far can the team get up the fearful Alpe D'Huez, a classic Le Tour climb!
Once the teams are happy with their bike, they hand it over to our mechanics for a final check. Each Bike is thoroughly examined and scored by our Charity Bike Build team.
This score is added to any challenge scores, to determine the winner!
And please don't panic – we carry out a full audited pre delivery inspection before the bikes are passed to the new delighted recipients!
Watch our Charity Bike Build event in Action!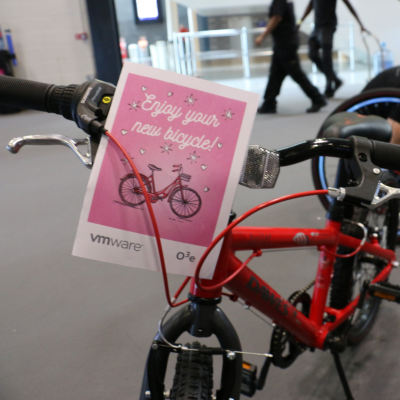 What will your team's legacy be?