Charity Bike Build

Our original CSR team building event. Charity Bike Build has already built and donated over 2,000 bikes to charity. Become part of that legacy!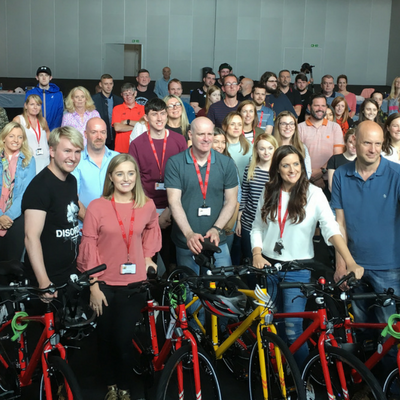 Charity Bike Build is where our CSR team building journey began
Since 2011 we have donated over 2,000 bikes to charities and good causes, directly as a result of this corporate team building challenge! As you can tell by the name, the aim of this team challenge is to build a bike that will be donated to your chosen charity within a given time frame.
After a group briefing and charity presentation, the teams will split up and participants will get to attend  'knowledge sessions'. Each knowledge session is led by a qualified bike mechanic who will teach the group everything they need to know about the parts of the bike. Following the conclusion of the knowledge session individuals team back up and share their new found knowledge with each other.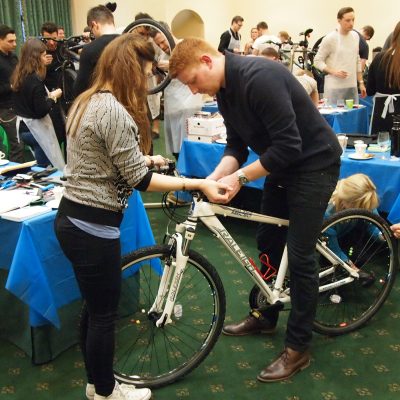 ``Thank you SO MUCH for my bike. We don't have a car, and I have a real trek to school, so I was always getting late marks. Thanks to my bike, I'm now the early bird!! I use it every day and it's made such a difference!`` Reece, age 9, Home-Start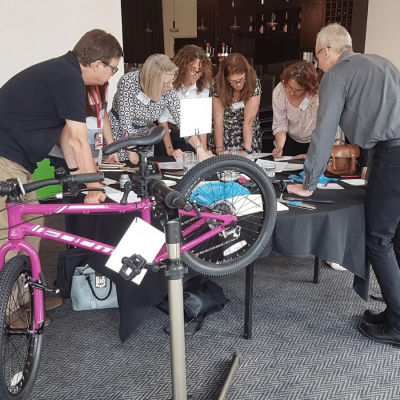 You'll need to work as a team, to build a bike!
Each team will be given a professional bike workshop, however in order to gain access to the tools needed, they must first work as a team to complete a build plan this must be approved by an o3e charity bike build mechanic.
Each team will also have an opportunity to compete in 3 challenges in the hope of winning points, which can be exchanged at the bike shop for accessories to enhance their bike and increase the team's final team score! The challenges, designed to test your teamwork include:
-Velodrome: Mathematical challenge designed to test your communication skills.
-Nail it: A thinking outside the box challenge.
-Virtual Reality Racing: How far can the team get up the fearful Alpe D'Huez, a classic Le Tour climb!
Once the teams are happy with their build and have tested the bike built for quality they enter it in for scrutineering, Each Bike is thoroughly examined and scored by our Charity Bike Build team. It is this score that tells us who the winning (and losing) teams are!
Whilst nearly every bike built on a Charity Bike Build is rideable we do carry out a full audited pre delivery inspection before the bikes are passed to the new delighted recipients.
What will your team's legacy be?