Our Impact

Social impact is extremely important to o3e as a company, and we would only achieve it with our clients. We wanted to share what the CSR challenge looks like for the charities you support. That is why we create the Impact Report for you every year. This isn't just o3e's impact; it belongs to each and every team that joined us in creating this fantastic legacy. Thank you for making it possible.
Work with us and we can help your company to change its local community for the better.
Impact Report 2022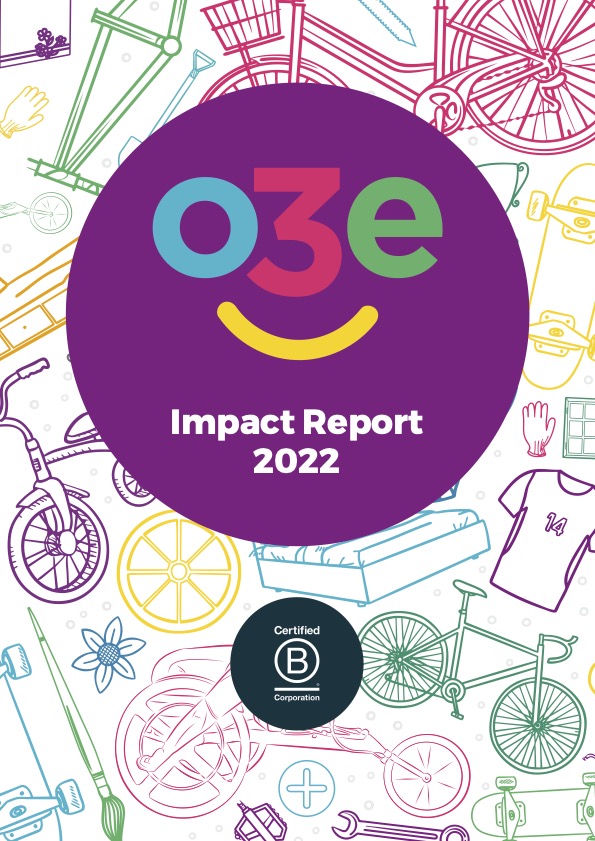 "What a great event. I was very impressed with the organisation, and every member of your staff I spoke to was lovely. You are very inspirational, and your passion and drive shines through!"
– Tara Carty, Corporate Partnerships Coordinator, Single Homeless Project
And what about the o3e team?
We're a very Community minded company and team, which extends beyond just our team building events and work life. Last year, we supported St Evelinas Hospital in Londons Anniversary celebrations. We were also able to support an up an coming young sports person through SportsAid. We are now keen supporters of Sailability down in Brighton, with our founder Peter, trained to support people with disabilities out on the water.
We're more than happy to lend any of our equipment out to charities for fundraising purposes, please just get in touch! Our bike and wheelchair simulators, plus our Smoothie bike have been put to great use by many charities already, including The Princes Trust, The NHS and Access Sport.