Our Impact

An impressive 5000 people took on one of our CSR Team Building Challenges last year, donating equipment worth £215,000 to charity! It's fantastic to see first-hand, the growth in the number of companies actively engaging with CSR.
Work with us and we can help your company to change its local community for the better.
We wanted to share with our clients, exactly what their CSR challenge looks like for the charities they are supporting, and hopefully tempt some newbies, who are thinking about a CSR team building event!
​This isn't just o3e's impact, it belongs to each and every team that joined us in creating this fantastic legacy. Thank you for making it possible.
Impact Statement 2019
5261

lovely people...

...took on one of our CSR challenges and achieved all this!
397

bikes donated...

...to children and adults for cancer rehabilitation, social inclusion projects, to disadvantaged children and to homeless hostels
500

bespoke Skateboards...

...donated to children across the UK, supported by Foster Carers and bereavement charities
£
1800

donated in cash...

...to amazing causes plus many Christmas presents collected through our Treasure Quest challenges and donated to Help The Aged centres
61

sports wheelchairs...

...donated to disability play clubs and grassroots disability tennis, basketball, and hockey clubs across the UK, breaking down expensive barriers to entry
4

disability trikes, tandems, cargo bike...

...donated to individuals and charity play schemes, enabling access to bike riding for children with disabilities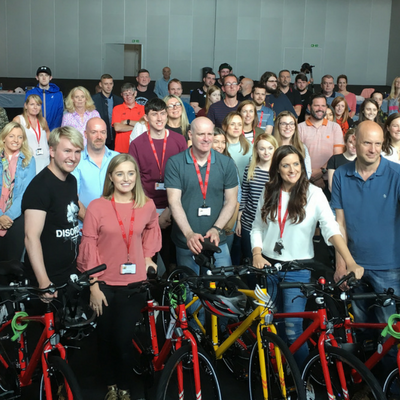 300 Bikes were built by you last year
We were thrilled to be working with St Christophers Homeless Charity , where we were able to donate an incredible 18 bikes in 2019, through our Charity Bike Build, to the people they support – helping getting them get their life back on track.
Along with 61 Sports Wheelchairs
Sports Wheelchair Challenges, donated an impressive 61 wheelchairs to grassroots disability sports clubs, allowing children and adults to access wheelchair basketball, hockey and tennis. Read more about these grassroots clubs and the difference these wheelchairs are making by clicking below.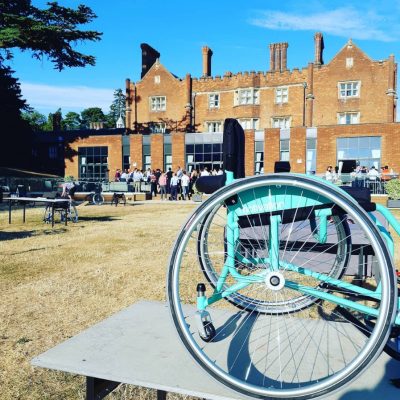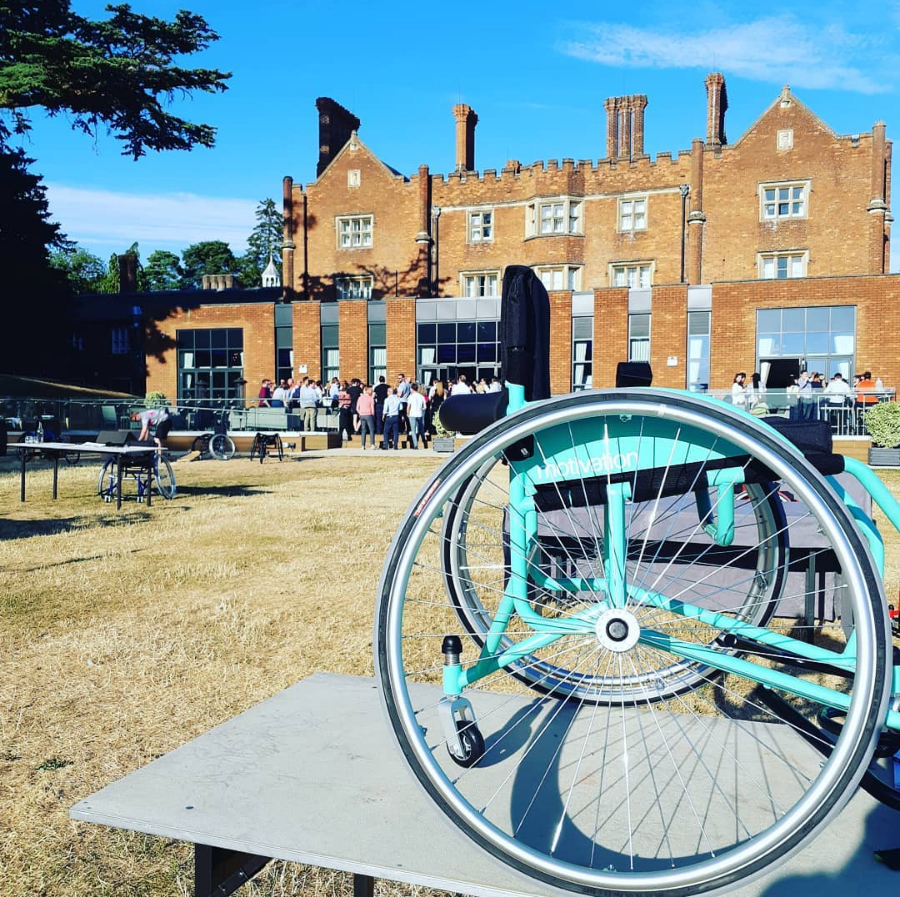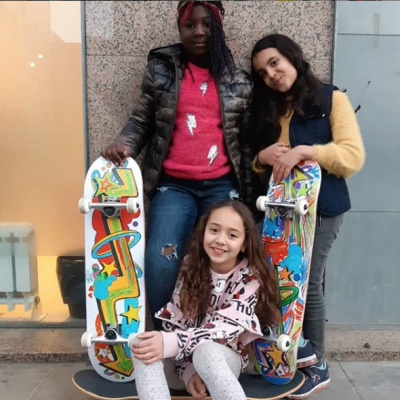 And 500 VERY cool skateboards!
Our OnBoard Skateboards were very popular with both clients and charities alike. Team building 500 Skateboards was amazing, increasingly popular at exhibitions as a way of getting delegates to engage with the client. Skateboards have gone allover the world to help with social inclusion.
"What a great event. I was very impressed with the organisation, and every member of your staff I spoke to was lovely. You are very inspirational, and your passion and drive shines through!"
– Tara Carty, Corporate Partnerships Coordinator, Single Homeless Project
And not forgetting our 2 very special Cargo Bikes!
A great opportunity to use the scope of our Great Philanthropic Challenge to build 2 amazing Cargo Bikes capable of transporting wheelchair users. Aimed at helping hospices give the opportunity to take people around their grounds at speed!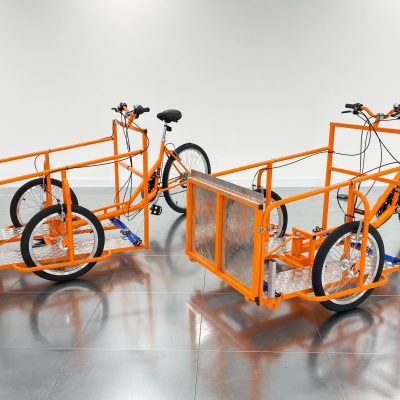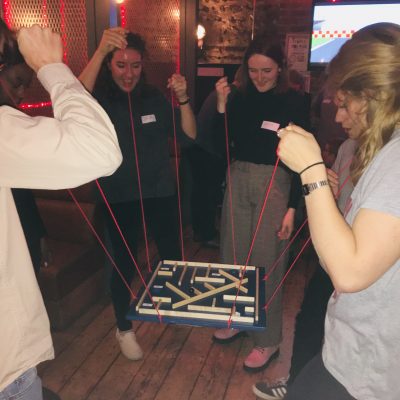 And a further £1,800 in cash donations!
Cash donations give charities flexibility, and allow us to support even more charities, where perhaps bikes or wheelchairs are unsuitable. Cash donations are made possible through our events such as The Great Philanthropic Challenge – think Crystal Maze, where gold tickets = cash for charity!
And what about the o3e team?
We're a very Community minded company and team, which extends beyond just our team building events and work life. Last year, we supported St Evelinas Hospital in Londons Anniversary celebrations. We were also able to support an up an coming young sports person through SportsAid. We are now keen supporters of Sailability down in Brighton, with our founder Peter, trained to support people with disabilities out on the water.
We're more than happy to lend any of our equipment out to charities for fundraising purposes, please just get in touch! Our bike and wheelchair simulators, plus our Smoothie bike have been put to great use by many charities already, including The Princes Trust, The NHS and Access Sport.