OnBoard

A creative CSR team building challenge that allows participants to bond through a group project of art working and building skateboards for charity...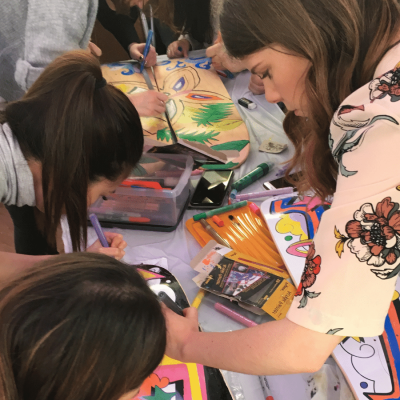 OnBoard is one of our newest team challenges and is fast becoming one of our most popular. The aim of this challenge is to assemble and artwork a number of skateboards that will be donated to a children's charity or social inclusion project.
Whilst skateboarding is a relatively inexpensive past time access is still inhibited by the ability to acquire a skateboard. o3e aims to provide free boards to individuals through community and charity relationships.
What makes OnBoard so appealing is its flexibility- it can be extended or shortened to suit your team's particular needs. It can work as anything from a short 90 minute activity to a 3 hour long team building session, to a CSR event service. It's even been used for an evening networking session accompanied by drinks!
Many of the skateboards built in this challenge have been donated to social inclusion projects through Barnardo's, for young carers, children living in poverty, and children with disabilities.
Working in teams of 6, you will be given the task of decorating 2 skateboards, one blank and one templated. The session normally lasts around 2 hours but can be changed depending on your requirements.
The blank board allows participants to be creative, designing unique custom artwork. Influence can be taken from our inspiration pack and they can practice their designs on our sheets given! Get your creative juices flowing!
If members of your team are less creatively inclined, do not fret. Our templated board comes in 2 designs and is there for those who are a little less confident in their artistic capabilities, meaning all the team is involved!
Once the boards are completed they must be built. You will be given a set of trucks, wheels, a skateboard tool and some instructions. Your next challenge will be to assemble the boards within the short time frame given, but will they pass our safety check?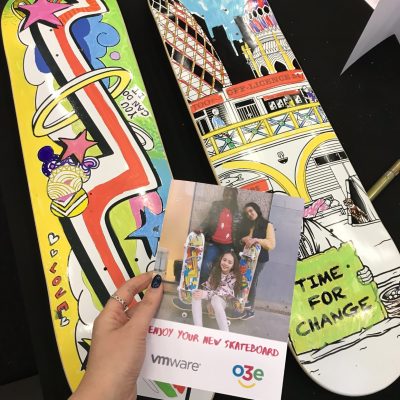 "At Barnardo's we have gently pushed the use of Skateboards and have found that young people are really beginning to pick the sport up. The skateboards brought smiles to the young people's faces but also brought new experiences to their lives, a willingness to be outside and added fun to exercise. What with the Olympics adding Skateboarding to the running's next time round, who knows, it may be one of our young people that headline for the UK in a future Olympics!``
- Tony Sleight, Children's Services Manager, Barnardos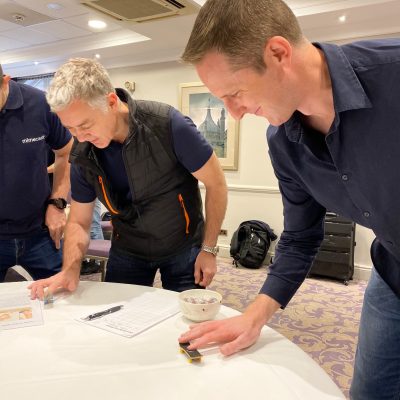 Sound simple? Well, here at o3e we do not like to make things easy! In order to complete your activity, you must also participate in 3 challenges that will be announced throughout the session.
You will be able to choose from the following skater themed options:
Extreme Athletes Quiz: Can you associate each of these extreme athletes with their sport?

Tech Deck Challenge: Impress your team with your fingerboard skills. The better the trick, the more points you get!

Skater Music Quiz: Listen to our skatepark playlist and see how many songs you recognise?

Ride or Die: Embrace your inner Tony Hawk on our virtual skateboard simulator!
The great thing about OnBoard is that there are so many ways you can make it your own. We offer 2 additional personalisation packages with this activity:
Personalised Design Package: Our graphic designer will create a personalised design for your templated boards. We've been able to create some incredible designs in line with client briefs that have pushed their business objectives further into their event! 
Art Decko Package: We create a bespoke design that stretches across all of your boards. Whilst the boards will look amazing individually, when placed next to each other they will create a bigger picture that is designed to present the core values of your company or theme of your event. These will be displayed at the end of the event to create a brilliantly eye-catching piece of artwork, before then being donated to your chosen charity to support fun, exercise and social inclusion for children and adults across the UK.
Still not sure about live events, why not try our OnBoard at Home challenge? The brilliance of OnBoard, delivered direct to your participant's homes.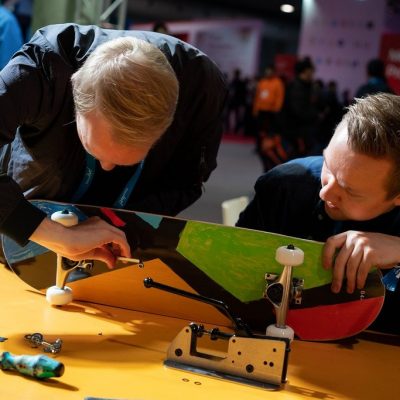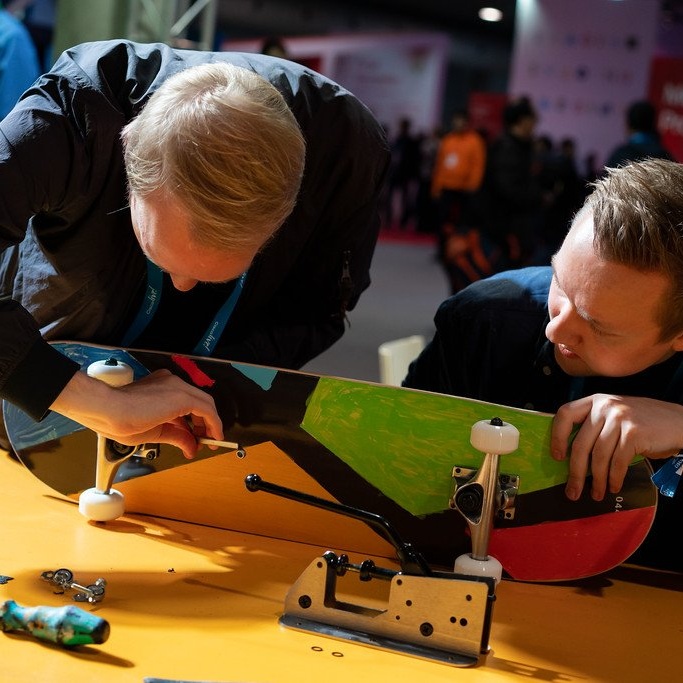 What will your team's legacy be?