To give you a different perspective on our charity team building events, we've asked one of our crew members, India, to give you her thoughts on our popular Philanthropic challenge.
My favourite way to begin a New Year is by celebrating and reflecting upon the great times and achievements of the year before. O3e has had a fantastic 2019 in this regard, nonetheless, my best moments were during The Great Philanthropic Challenges. If you don't yet know what these events entail, hear me out, they are full of laughter, unity, weird and wonderful challenges, and most importantly, philanthropy. 
So, you and your team face 6 challenges, each challenge that is completed as a team rewards you with £££! Now that you are rich, you get to go shopping, however, the aim of the game is to build a care package for your chosen Charity, so shop wisely folks, because someone really will be receiving it!
Does Your Team Have What It Takes To Fumble To The Finish Line In First Place?
Although in this case, it's the taking part that gets us all giggling, we all like to be the winners at the end of the day and a little healthy competition never hurt anyone. So, why not throw yourself in and WIN! How can I be the winner, you ask? You work fast, smart, and most importantly, you work together!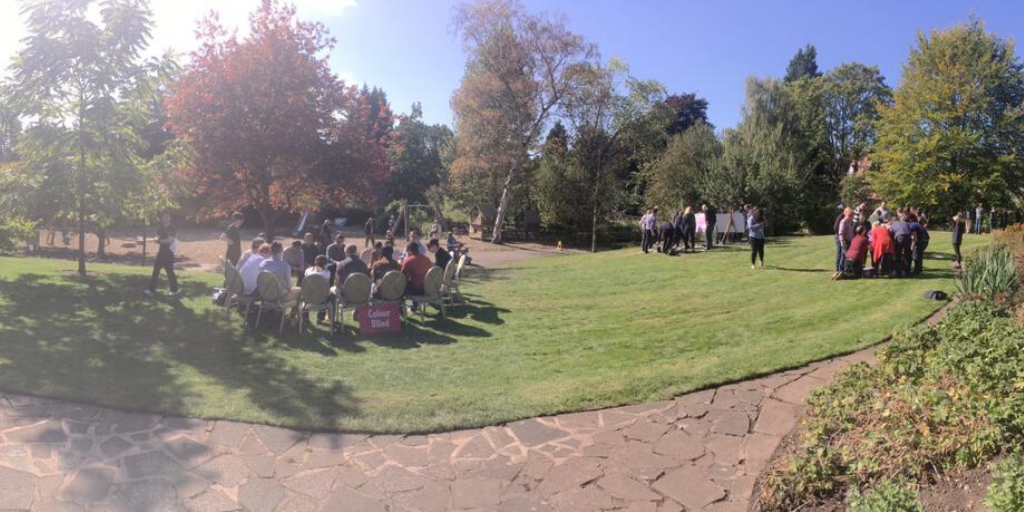 The Great Philanthropic challenge in the sunshine!
Crystal Maze Style Challenges
All of the Crystal Maze style challenges are against the clock. They will test your focus, patience, agility, multitasking abilities and how well you work with others. But stay optimistic here, because it's great fun! They say that age is just a state of mind, so be prepared to let your inner child come out and play, and pal, that childlike yet innovative 'thinking outside the box' will help you succeed in your quests while making your experience much more entertaining.
Your Six Quizzical Quests may include:
Need Speed
Fluid Dynamics
Crazy Dice
Balance
Safe Passage
Pet Detective
Scatty Scooter Race
Gold Rush Finale
Our charity team building challenges will get your teams fired up and ready to face the world! But don't worry, it's a safe space, you can take breaks whenever you want. For example, if you peddled your socks off on the bike simulator and you need to catch a breath, no stress, grab a cuppa, take a seat and get your socks back on. However, you'll have to trust the rest of your team to keep the work up to scratch in your absence if you want that metaphorical trophy.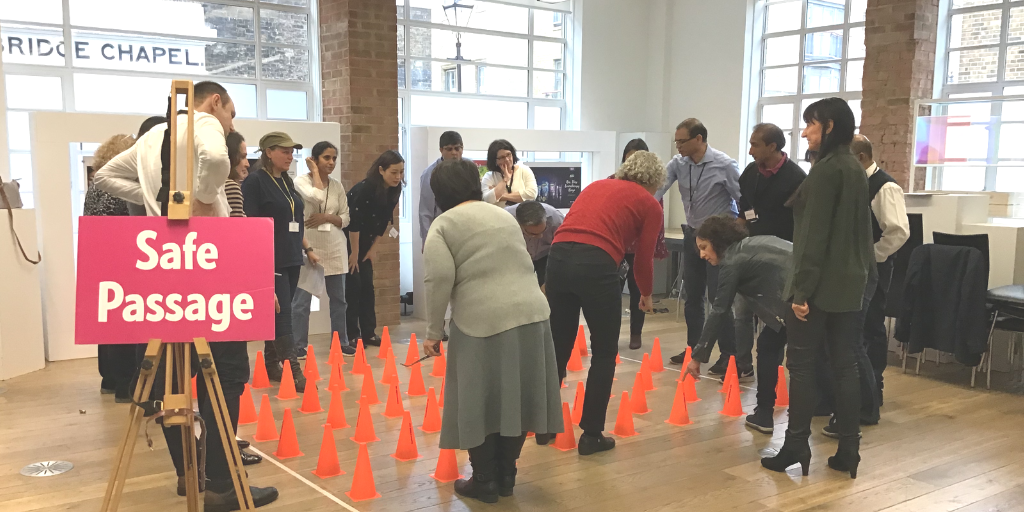 Great Philanthropic, Safe Passage team challenge
Shop 'Till You Drop… Literally
Now that you have earned your money, you can spend it how you choose! The products available in the shop will be specific to the chosen charity. These can be anything from Pots and Pans to shampoo to vouchers to bike parts. You can either gather all your money for a big shopping spree right at the end or do it 'pay as you go' style and gather whichever objects you feel are most important for the person receiving the gift throughout the event. The shop is always open, and we (O3e team) are always around to help you decide if you're stuck between bed sheets or backpacks.
Once you have spent all of your team's money at the O3e Shop, you should have a big, beautiful, personalised Care Package ready to be delivered straight into the hands of the charity. You can even leave a little note from your team and attach it to your Care Package for its recipient to read with great big smiles on their faces!
None Of Us Are As Smart As All Of Us – Ken Blanchard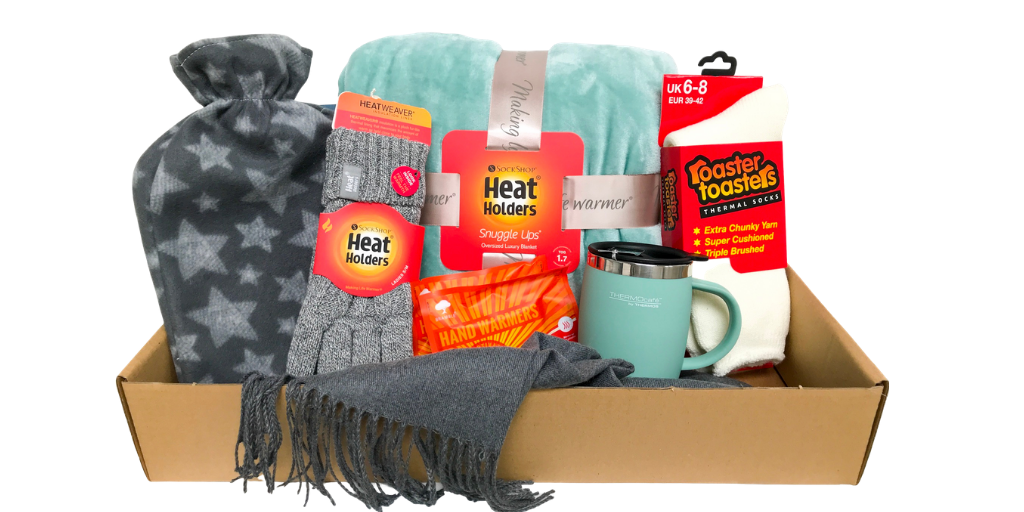 One of our Age Concern Care packs; created at a Great Philanthropic Challenge
Team work and Charity Team Building
As an employee of O3e, who gets to take part in the events, I witness each unique approach to the quests and see colleagues unite to get the job done. It still astounds me to see how much creativity can be put into finding a solution.
Everyone has something special to bring to the team and working together as a team is not only proven to bring the team success in these challenges, but it is also much more fun. Shouting and cheering each other on is what we, at O3e, are all about!
Now, we have not yet spoken about the importance of 'Team Names'. When your team comes together for the first time, you must immediately begin brainstorming for the best team name. If you win the title of Best Team Name, it earns you points in the overall competition! Big stuff guys, Big stuff. Think funny, think relevant, and think together. 'The punnier the better', as Carys likes to say.
The Finale
You Want Me To Do … What?!
After completing all the challenges and sending all your money in the shop, your team will have to nominate a member to take part in The Great Philanthropic Gold Rush Finale! If you are the chosen one, jump in and keep your eyes peeled for Golden Snitch-like objects amongst a sea of multicoloured distractions. The more you gather in your 30-second countdown, the higher your chances are of hitting the Golden Rush Jackpot. This will enable you to top up all the care packs in the room. So, your team gets the champion title and the charity receives all the boxes stocked to the brim with goodies!
The trick with this is to not get distracted by the sea of cheering or the competitor in the ring alongside you. Finding the golden objects is a simple enough task, focusing your adrenaline, however, can be tricky. It all gets very exciting and it can be very amusing to watch if you're on the sidelines!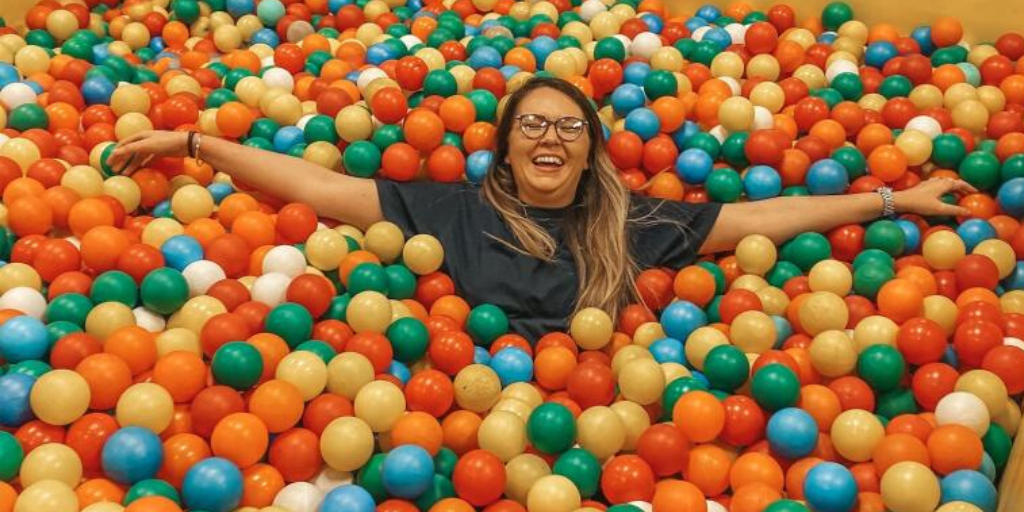 Carys testing the grand Finale Golden Rush Challenge!
Changing Lives through Charity Team Building
As previously mentioned, it's all for charity! So while you are having a great time, making new friends and realising that you are really talented on a scooter…. You will be feeling proud inside because you know your hard work is directly helping someone in need.
Our most recent Great Philanthropic Challenges have provided;
Teens Unite with chemo care packs.
Age UK with winter care packs
Refuge with fresh start care packs for survivors of domestic abuse.
Birmingham Solihull Women's Aid (BSWA) with fresh start care packs for survivors of domestic abuse.
The Great Philanthropic Challenge is a really personal and uplifting way of supporting these charities. With teamwork and a little bit of personalised box packing, you can really make a difference in someone's everyday life. If you are organising your business' yearly team building event/conference and are looking to support a charity, have some fun in the process and bond with colleagues, this is the event for you. The Great Philanthropic challenge is often described as 'very worthwhile', and 'a lot of fun' by its participants. So here is to a fantastic 2020 bursting with more philanthropy and great times!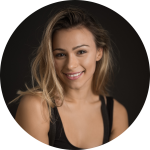 India joined our Events Team after graduating from BIMM Brighton with a First in Songwriting. Alongside O3e events and writing our guest blog, she is pursuing a career as a musician and working as a model with BAME Models. India is bubbly, creative and compassionate. She loves to work with people and has a huge amount of care for the planet. In her spare time you may find her at a zero waste market, making soap or enjoying an IPA at the local pub with friends.