Pop with Purpose

Unify your team and dive headfirst into the urban world of Hip Hop dance while supporting projects that work to improve the physical and mental well-being of patients with Parkinson's disease.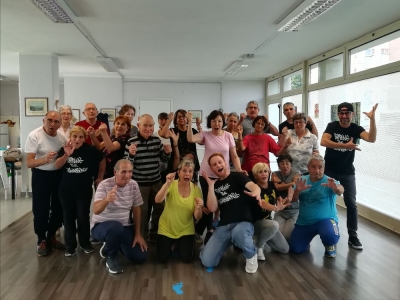 Team building challenge
Looking for a unique team building challenge that will get hearts racing?
Would you like to learn the dance technique that made Michael Jackson the sensation that he was?
How does learning how to moonwalk sound?
Mastering the rusty robot that you always whip out during office parties?
This workshop gives you the opportunity to learn a fun and energetic dance style. A dance professional who is also using Hip Hop techniques to boost the confidence and self-esteem of Parkinson's patients will lead the challenge.
``Popping For Parkinson's is the highlight of my week. For one hour a week, I feel like the real me again" - Pauline
The event lasts around an hour and will be held virtually via Zoom.
Our professional dance instructor will guide you throughout the session.
The class will consist of a warm-up, basic principles, a choreographed combination, a freestyle session, and a cool down.
You will get to rock your best moves alongside your co-workers and get funky!
It will stimulate creativity within the workforce and revitalize the team!
Dance experience isn't a requirement to get groovy! Everyone is welcome.
For more information on this challenge and to receive an event proposal, contact us.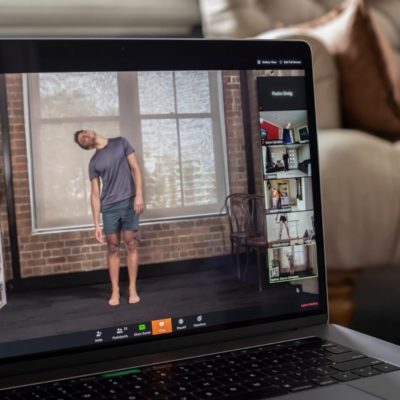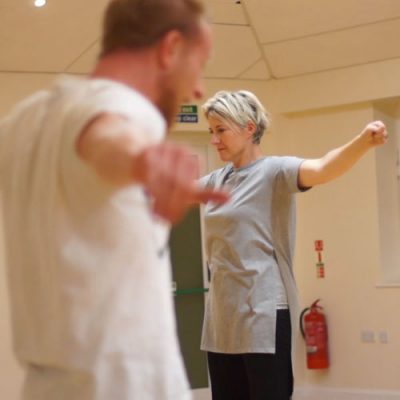 Your contribution enables people with Parkinson's to participate in weekly classes free of charge.
Mission statement: To transform Parkinson's patients into dance students through Popping dance styles and therefore improving their emotional and physical quality of life.
The key concept of the classes is to use popping dance techniques as an innovative therapeutic tool for improving the physical condition of people affected by Parkinson's disease.
Above all, it is the first time that popping has been used as a tool for medical purposes. The feedback until now has been very positive. Participants not only see improvement in their natural movement capacities but in fact gain confidence and feel less isolated.
What will your team's legacy be?