Remote Team Building Challenges

Being remote does not mean you need to be virtual, practical hands on activities that reward the participant are a great way to engage your team and give back. Have a look at our remote team building challenges below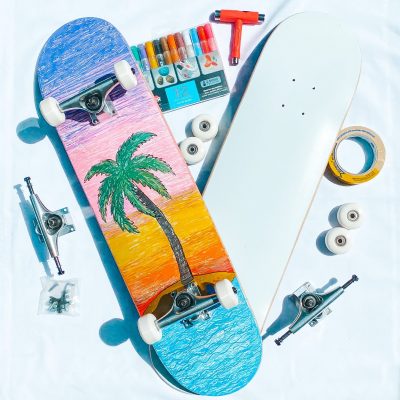 OnBoard at Home
Bringing our creative OnBoard challenge into your homes! The beauty of a mindful and creative task that also delivers value to your community.
The challenge lasts for around 2 hours beginning with a presentation from your chosen charity. Creating an emotional bond with the charity focuses the teams and boosts engagement with the event and with team members.
This challenge focuses on the assembly and the creative artworking of skateboards. They then find new homes supporting the social inclusion of vulnerable groups, once the lockdown is over.
"First off I wanted to say thank you very much for such a great event on Friday, the feedback has been fantastic. It was great to have everyone so engaged in the activity with their families despite us not being together!"
- Boehringer Ingelheim