Charity Bike Build Lite

Designed for smaller teams, Charity Bike Build Lite comes with the same impact as its big brother!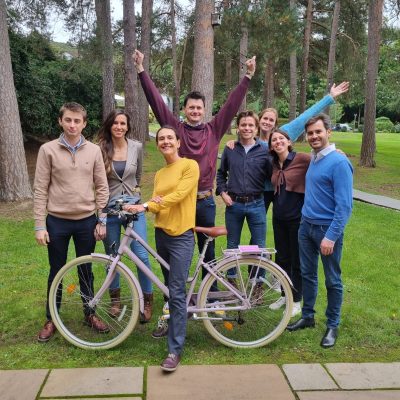 Charity Bike Build Lite brings our popular Charity Bike Build to you, in a format which is specifically tailored for your smaller group.
This challenge is perfect for a team of up to 24 people, where you'll build 2 or 3 brand new bikes which will be donated to your chosen charity, and make a real difference to the lives of the people they are gifted to.
If you work for a small company or if you want to organise a team building day for one department, this is the challenge for you!
You'll work in two or three teams depending on your group size with each team building 1 bike. Each team has a professional bike workshop, however, in order to gain access to the tools needed, you must first work as a team to complete a build plan which must be approved by an o3e mechanic.
Lena is an inspiring child, who lost her best friend in the Grenfell Tower tragedy. We've donated many bikes to Solidarity Sport, who have supported Lena and many of her friends.
``Thank you so much for the bike! I love it so much! It's the best bike ever! It's perfect! Perfect size, shape and colour! And the additional parts that come with it, I love them!``
- Lena, Solidarity Sport
Each team will be given the option to take on 3 challenges in the hope of winning some o3e 'oZones' – our charity Cryptocurrency. This can be spent at the bike shop on accessories to enhance your product and increase your final team score! Will you pick a helmet? Lights? Locks? Or pimp your ride with new brake pads or handle bar grips… it's up to you!
The challenges, designed to test your teamwork, are as follows:
-Velodrome: Mathematical challenge designed to test your communication skills. Can you tell us which day the velodrome was built?
-Nail it: A thinking outside the box challenge with a bikes worst enemy…
-Need for Speed: How quickly can you complete a 500m sprint on our virtual cycle simulator?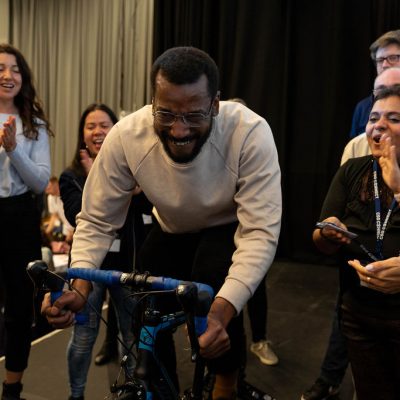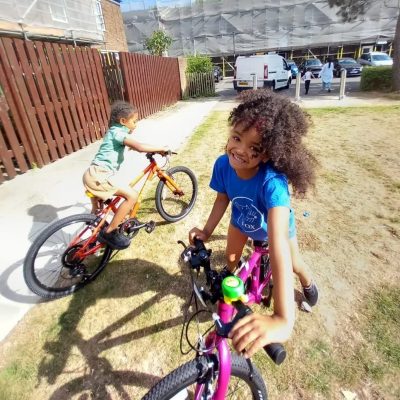 Once the bikes are complete, they must be given a full MOT by our mechanics. It is this score that tells us who the winning (and losing) teams are! Has your team done enough?
The winners are announced and bragging rights solidly claimed! The biggest takeaway from this event is that your team came together to build and donate the bikes to people in need.
The bikes are then checked over one final time before being gifted to your chosen charity to support children who have been disadvantaged, build cycling clubs to engage communities or support homeless people to access exercise and freedom.
Once the bikes have been delivered, normally 4 weeks later, we check in with the charity to follow up on the impact of the donation! You will receive a short story, a thank you note, a photo or maybe even a video of your bike in action with the recipient. Feel free to share this with your event participants post event.
What will your team's legacy be?