Charity Connect

Our creative remote team building event - the antidote to too much screen time!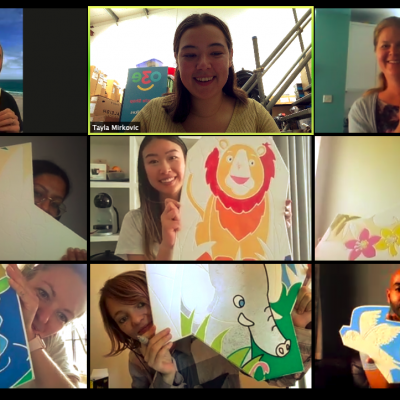 Charity Connect lets teams express their creativity, through team building; working together to create an agreed colour scheme and ensure the masterpiece is how they envisioned.
Just because teams are working remotely, it doesn't mean their challenges need to be virtual. This creative challenge is a break from the norm and becomes a wonderful mindfulness and therapeutic activity.
Working in teams of 8-10 people, this challenge brings together some of our most enjoyable activities and insights to energise and engage your team.
Testing your leadership, communication, management, creativity, innovation and patience before creating a beautiful piece of artwork, with easy to follow guides for producing a professional finish.
"I enjoyed the event a lot and like everybody on the call, I found it "therapeutic". It was also a great avenue to talk to colleagues I would otherwise not have the opportunity to."
- Alteryx
Your team members each receive everything they need in their own creative package, all delivered directly to their door. What a beautiful gift to receive!
Your team gets together virtually to coordinate their work. You'll be harmonising your creativity, agreeing colours and formulating your design plan.
When your event is over and the puzzle pieces are dry, just pop them back in the post to us with the returns label provided. We then personally deliver your jigsaw to the chosen children's centre of your choice.
The Charity Connect Team Building Challenge is designed specifically for employees who are working from home and is suitable for teams of any size! The more people that take part, the more jigsaws you create!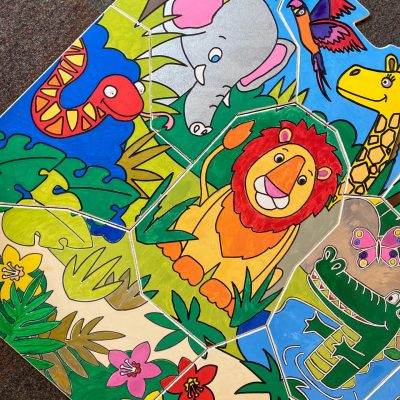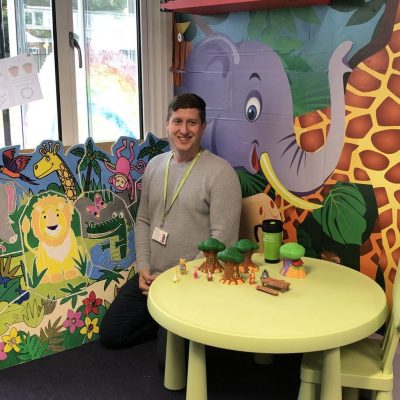 Teams will work together, developing their communication and artistic skills, to create large interactive jigsaw puzzles.
Currently, our jigsaw puzzles are being donated to children's centres such as Barnardo's Connecting and Supporting Families centre based in Dunstable.
This is a controlled environment where children can establish a safe connection with their birth parents whilst accompanied by a trained Barnardo's professional.
The support centre has themed rooms including a jungle/rainforest room, so these jigsaw pieces will be the perfect addition to their support service.
We think they make a wonderful addition to the centres current offering!
Get in touch to get more information.