Get A-Head Remote Team Building Challenge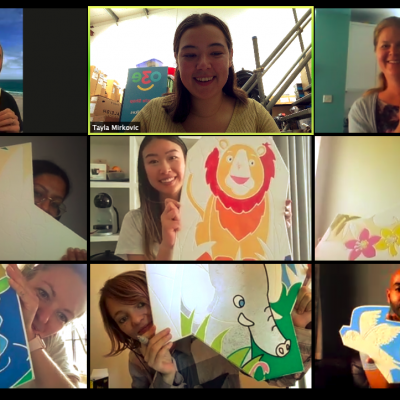 Our creative remote team building event – the antidote to too much screen time!
We have creatively adapted our very popular Thinking A-Head challenge (the one which donates beds to children who don't have one!) with it now working effortlessly and beautifully for your home-working teams.
You'll be creating beautiful children's bed headboards, between your team, using jigsaw pieces. This challenge is sure to bring joy to you, your team, and their families whilst making a beautiful difference to the children in care who receive these fun beds.
This challenge brings together some of our most enjoyable activities and insights to energise and engage your team. Testing your leadership, communication, management, creativity, innovation and patience before creating a beautiful piece of artwork, with easy to follow guides for producing a professional finish.
A survey in 2016 estimated that there were 400,000 children without a bed to sleep in, o3e is working with local and national charities to make a difference and you can help.
Your team members each receive everything they need in their own creative package, all delivered directly to their door. What a beautiful gift to receive!
Your team gets together virtually to coordinate their work. You'll be harmonising your creativity, agreeing colours and formulating your design plan.
To create a real sense of what you're achieving as a team, you will photograph each step to share! We have created a dedicated instagram page to show the beautiful beds you'll create during lockdown.
When your event is over and the headboard pieces are dry, we simply arrange the collection of your headboard pieces, plus any recycling.
We then create your final masterpiece! Mounting your team's individual jigsaw pieces together to create their beautiful headboards, ready to add fun and joy to a child's bedroom.
The Get A-Head Team Building Challenge is designed specifically for employees who are working from home. And suitable for teams of any size! The more people that take part, the more beds you create!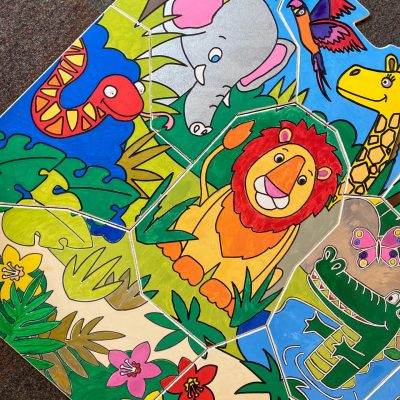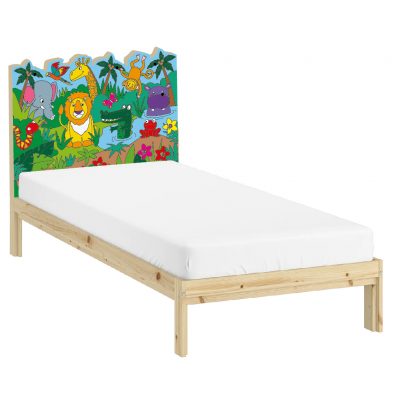 The Get A-Head Team Building Challenge is the opportunity for some escapism. This provides each member with a wonderful mindfulness session.
Our clients (and research!) tell us, that the care and concentration required in painting are very therapeutic and fun for everyone involved.
Our clients also love the fact that their children can get involved too while perhaps giving them an understanding of some of the imbalances within our society.
Finally, gifting your beautiful beds to children in care will bring many smiles. But more than that, it's telling those children that you see them, and they matter. That one small gesture may change a child's trajectory.
What will your team's legacy be?