Get Ahead Challenge

Our new creative team building challenge to tackle bed poverty across the UK by customising headboards and beds for children!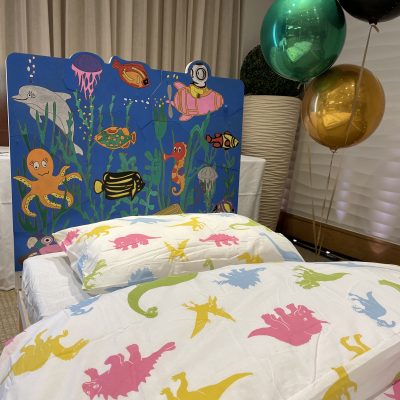 Team Building with our Get Ahead Challenge
In 2018 research found that around 400,000 children in the UK didn't sleep in a bed of their own. Stories emerged of children sleeping on beds made from bin bags, coats and even sleeping on their kitchen floor.
We have launched our Get Ahead challenge to impact these figures, reducing the statistics as much as possible.
Our charities are given the opportunity to decide which of our custom headboards the children would like to receive.
Designs vary from underwater to deep jungle, but have an idea of your own? Let us know and we can design one for you!
How does it work?
The event lasts around 2.5 hours. Working in teams of 10, Get Ahead gives teams the opportunity to create customised headboards.
Our headboards are split into 10 pieces, 1 for each of your team members! Together they must decide on an overall colour scheme and follow their creative briefs to ensure the headboard meets their children's brief.
Teams must consider the bigger picture. Communication is key in this activity, does your colleague's piece match its adjoining piece?
Whilst time is of the essence, teams must ensure the headboards and bed frames are functional and of a high standard.
By the end of the activity, you should have a mounted headboard and a built bed frame! Then we will deliver it to the charity on your behalf.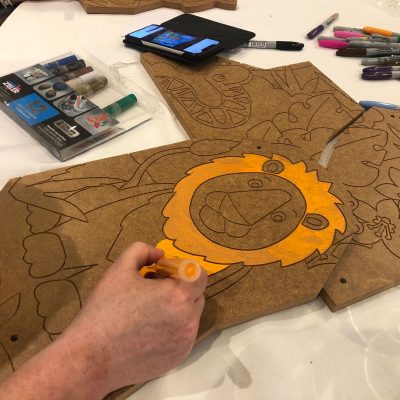 ``We had a desperate request for a family in Wigan who had been sleeping on a kitchen floor after fleeing domestic abuse. The 3 donated beds made a wonderful addition to their new home!``
Action for Children