What we do

Purpose, taking action to enrich lives.
Why would you want to take part in a Charity Team Challenge?
It's a bit of a no brainer really!
(GSK, 2020)
If an organisation can deliver an employee or client event that meets its objectives and will improve the lives of others, why would you do anything else?
It appears to us that society is a bit broken at the moment. In the developed world most people of working age are employed, therefore business has an amazing opportunity to change society to benefit everyone.
32.59 million people over the age of 16 are employed in the UK (ONS, 2020), that is more people than voted for the current government, or any government in UK history. Businesses with a social purpose out perform their non purpose driven counterparts, therefore it makes sense to have a social purpose and take all your employees with you.
Change the nature of business and change society.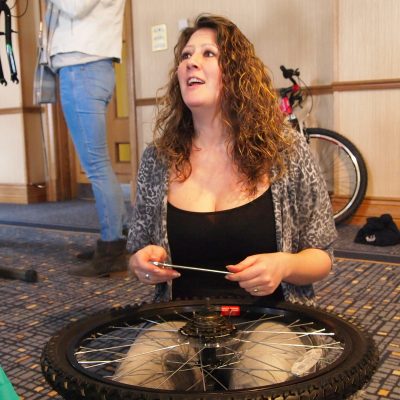 Charity Bike Build
o3e's first venture was Charity Bike Build, which has seen significant success from the very beginning. Since its launch back in 2011, we have donated over 2,500 bikes to deprived areas of society or where a bike will aid wellbeing. Every bike was built as part of an employee or customer engagement event.
Our portfolio of inspiring and impactful activities has grown to include a Fun Houses, Sports Wheelchairs, Skateboards, Beds and many others.
We offer all our events live or online.
Looking Forward
o3e is now an established part of the team building landscape. Continually seeking to deliver social good in all aspects of business engagement, we now offer an exhibition service and customer experience consultancy.
We welcome interest from charities and community groups who feel they may be able to benefit from our work and help to develop new services and products.