What we do

o3e has created opportunities for every company, small and large, to contribute towards the community.
Why Take On One Of Our CSR Team Challenges?
By using staff engagement and team building days more wisely, companies can not only offer a unique experience for their employees, but also gain their continued commitment and increased motivation as a result of staff donating their energies into giving something back to the community.
In short, each one of our activities engages and benefits 3 key areas of society:
The Business or Organisation
The Employees
Charity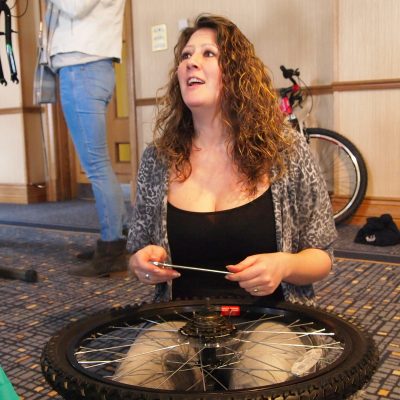 Charity Bike Build
o3e's first venture was Charity Bike Build, which has seen significant success from the very beginning. Since its launch back in 2011, we have donated over 2,065 bikes to young carers, care leavers and young people recovering from cancer. Every single one of these bikes were built during company team building events.
Since then, our portfolio of inspiring and impactful activities has grown to include a Fun Houses, Sports Wheelchairs and many others.
Currently many of our challenges are available for anyone working remotely, for more information please press below
Looking Forward
However, the o3e offering does not stop there. As a maturing business that is continually seeking to deliver social good, we have diversified our service to include event management services, communication design and venue finding.
We also welcome interest from charities and community groups who feel they may be able to benefit from our work.