Funky Furniture Challenge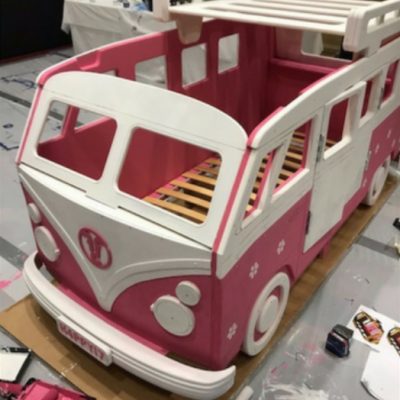 Following the success of the Fun House Build Challenge, Barnardo's informed us that they also had great demand for children's bedroom furniture, in particular beds. Hence, we created the Funky Furniture Challenge, creating beautiful bedroom furniture for children whose families cannot afford it. Alternatively, the newly created furniture can also be given to care homes.
The furniture your team will build depends solely on the specific needs of the charity or family you will be supporting. This could mean bunk beds, single beds, cots or toy-boxes, to name but a few.
Funky Furniture is a time based challenge to create a piece of unique furniture to bring a smile to a child and their parent or carers face.
Your group are split into teams, the number varies depending on the complexity of the furniture you will be creating.
Each team is allocated a flat packed furniture kit, a bed, a toy box or a shelf unit. The team will need to assemble and paint the piece of furniture in a child friendly style. This can be a story, a theme or in classic colours.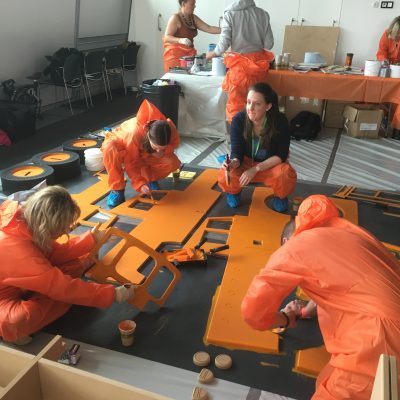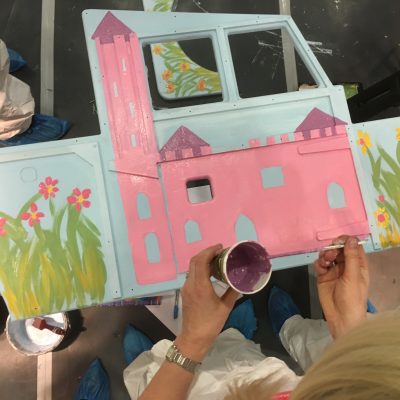 Each team starts with similar levels of tools and equipment, including money and a basic kit.
Teams can acquire additional kit, tools, expertise and decorating items in order to complete their creation.
Over the next few hours the teams will transform pieces of plain panels in to an exciting and inspiring piece of functional art.
When finished, the completed pieces will be dismantled and packed ready for their new homes. You may then want to get a group together to rebuild the creations in the children's bedroom.
What will your team's legacy be?