Zoning In
A virtual team building challenge for organisations to engage employees and give back to charity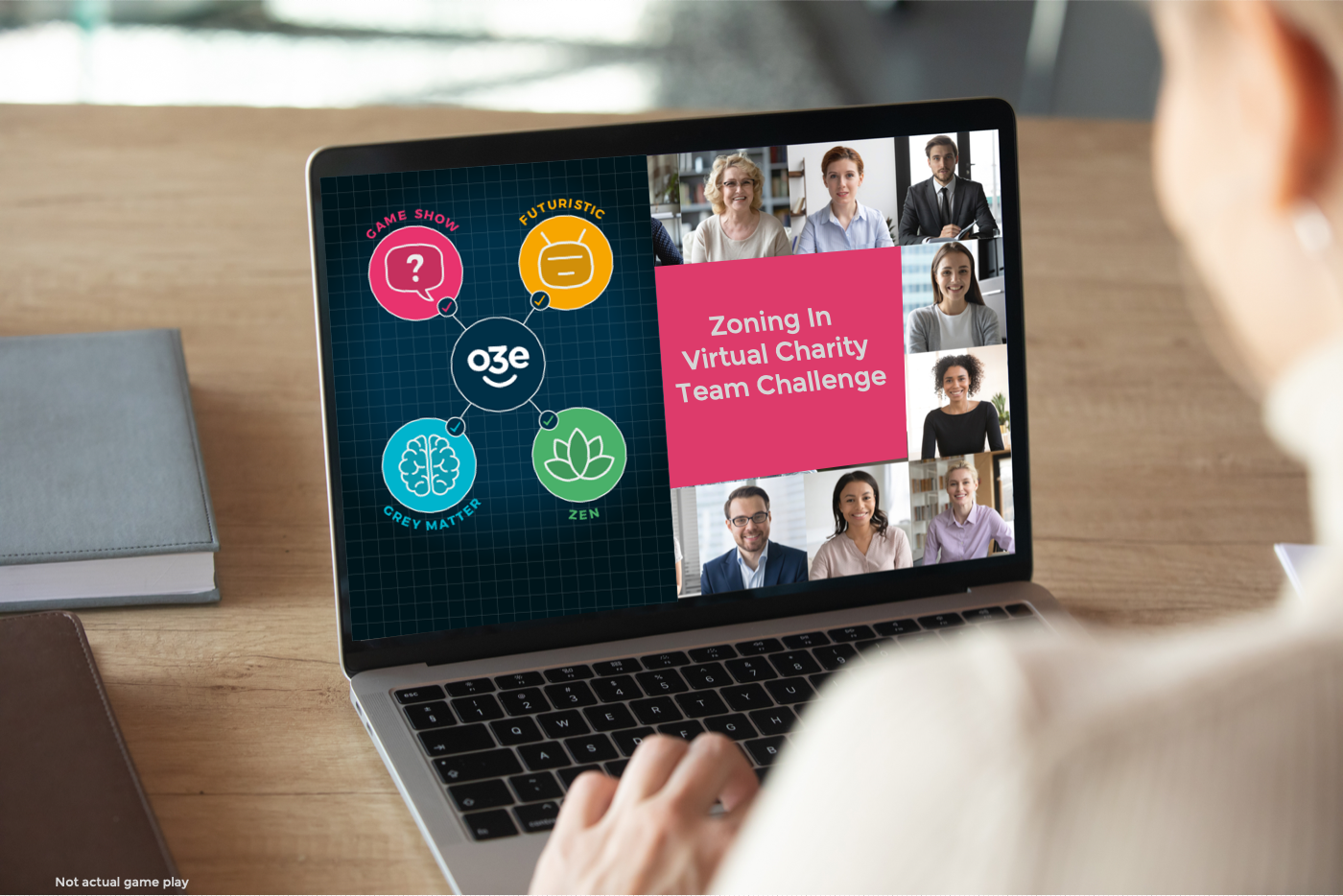 Hey, we are looking for a virtual team event and this looks great. Can you tell me more?
Zoning In is a Charity inspired virtual team building challenge.

Teams compete in 4 very distinct zones to collect items for their chosen charity.

Participants are in teams of 5 to 8

No limit to the number of teams

Available globally

Played on either tablet or smartphone

Use your preferred virtual meeting app
How long does it last?
There are 4 zones and the challenge lasts 65 minutes
Challenge Agenda
Introduction to the challenge and charity

Teams created and breakouts start

Zone 1 The Great Gameshow – 4 rounds of questions themed around familiar game show formats like 'Countdown'
Zone 2 Future – Answer quick fire questions about the environment and natural world. Defeat a raiding army of bots out to destroy your planet, win their energy source. Gain enough energy to destroy the head bot and save the planet
Zone 3 Grey Matter – Explore the science lab and take on a series of cerebral tasks
Zone 4 Zen – An opportunity to explore mindfulness, take on wellbeing challenges and leave revitalised
How does a Charity benefit?
Each team gathers items from each zone that get donated to charity. Previous teams have donated bikes, care packs for inpatients, packs for women's refuges and homeless centres, food parcels and garden furniture for NHS workers.
You can choose your own charity or we can partner you with one.
Why should you do it?
Team building for charity has been associated with higher participation and engagement, doing something to make a difference to others.

Recent research suggests that team building activities can help with mental health.

Develop soft skills including time management, communication,  sharing, trust, commitment and execution

We are all in this together

When you want to laugh together.
Zoning In Charity Team Building, virtual challenge with real outcomes