CSR Event Services

Any event can become a CSR event! Grow engagement at your event, by adding a CSR event service! Add fun and competition to your event, whilst supporting a great cause. Simply add one of our exciting fund-raising challenges to your next event!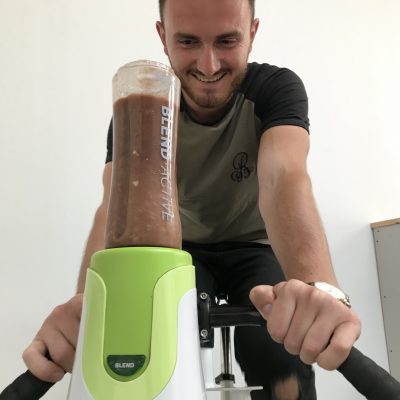 Smoothie Bike Cocktail Making: Event Services
Will yours be a cocktail or a mocktail?
Add some fun and competition to your event, whilst supporting a great cause.
Attendees will cycle Smile Miles while their pedal power blends mocktails or cocktails for your guests! Every smile mile cycled, not only creates great smoothies, it also raises money for your chosen charity!
You can keep it simply as a fun, charity-minded add-on to your event, or we can help you tailor it into a challenge that supports your company's values.
Bike or Wheelchair Simulator: Event Services
Our TACX bike and wheelchair simulators are probably our most loved, tried and tested of our CSR event services!
Using our 2 TACX bike or wheelchair simulators, you can add an extra competitive dimension to any event. We can set up the simulators at Christmas parties or in your office foyer for fundraising. Have you got a new idea? Let us know!
During this event, team members can work together to complete challenges, or to compete against each other, whilst helping raise money for charity. At some of our Charity Bike Builds, we've had the management cycling for the entire event – you can only build bikes, if the management are pedalling!
There are lots of ways to incorporate this fun and competitive challenge. You'll receive a full safety and 'how to use' briefing, then off you go!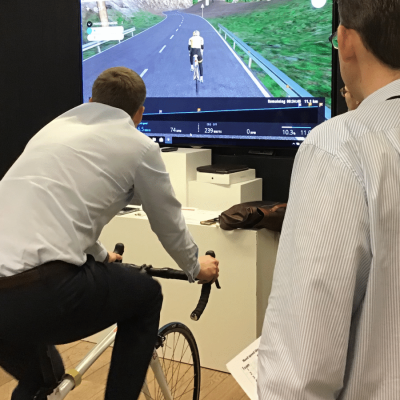 "The feedback here has been overwhelmingly positive. I have spoken with some contacts in other organisations, recommending you and I hope you will get further business from this.."
- Sharp Life Science Ltd