Charity
Christmas Party
with Purpose

If you're going to have a Christmas Party this year, then give it some PURPOSE! Here's our list of festive ideas to add purpose and fun to your Charity Christmas Party!
Why not pop your party hat on a little bit earlier this year and start thinking about how to inject purpose into your festivities?
Not only is it the right thing to do, but it's also a winner for making sure everyone bothers to turn up, no one moans and everyone totally gets into the Christmas spirit (and we're not talking of the alcoholic kind – although that's entirely optional of course!).
Here are our top team challenges for your team this December.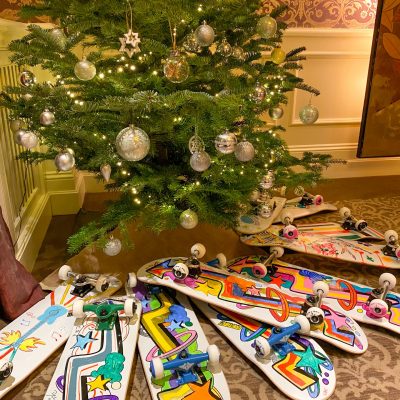 OnBoard Team Challenge
Add some creativity to your Christmas Party! We'll bring along our skateboard decks, paint pens, templates, and Christmas games. You bring along the manpower and creative team talent to win our festive challenges and turn our skateboards into awesome Christmas presents for young carers, children living in care or from disadvantaged areas.
We can run this event for you, or you can 'do it yourself' with our DIY OnBoard kit! Adding purpose to any Christmas party!
Why choose OnBoard?
With skateboarding now in the Olympics, there is a higher demand for skateboards than ever before. Maybe you'll help support the next Olympic Skateboarder?
Christmas Charity Bike Build
Book a Charity Bike Build for your Christmas party, and you'll not only get fantastic festive-themed team games to compete in, you'll also learn how to build a bike together AND get to donate your bikes to deserving children as Christmas presents this year!
"I remember the greatest present I had when I was growing up was a bike, and to be able to be part of that special moment with another child in the local community, is a really great gift for all of us, so I'm very pleased to be involved."
John Davie, CFO, EMEA, Northern Trust. Check out Northern Trust's video!
Why choose Charity Bike Build?
Our donated bikes have enabled literally thousands of people a life-changing opportunity. o3e and it's clients have created well-being cycling clubs, refugee transportation, and your people access to something they could only dream of!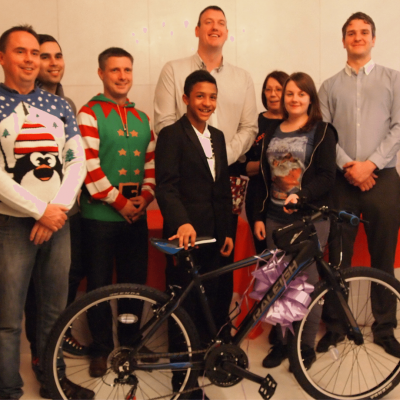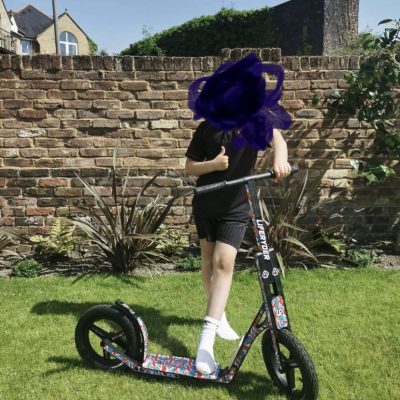 Getting this Balance
Scooters are all the rage these days and with this team challenge, you'll be the envy of all the toy makers! Take on a series of challenges to win your scooter parts!
The donation of scooters aims to encourage parents to get their children to scoot to school as opposed to jumping in the car. All challenges with this session are targeted around awareness of air pollution and the positive impact scooters can make!
Why choose Getting the Balance?
This dynamic and fast-paced challenge will have your teams testing both cerebral and physical skills. The scooters must be split into 3 parts and joined together at the end, showing your teams the impact of working together as a wider team.
Giving from the Globe
Not quite ready for live events yet, gather your team for a series of holiday-related riddles, puzzles, code-breaking, drawing/video challenges from the comfort of your own home.
From groups of 10 all the way up to 500, this works as a great international festive challenge to bring your teams together.
The better your team performs, the more items your team can collect in your care packages and send to a charity of your choosing during the festive period.
Why choose Giving From The Globe?
Giving from the Globe with o3e will enable your teams to win important items for cancer care, domestic violence victims, and young children.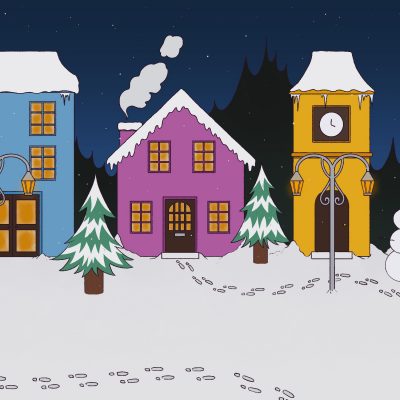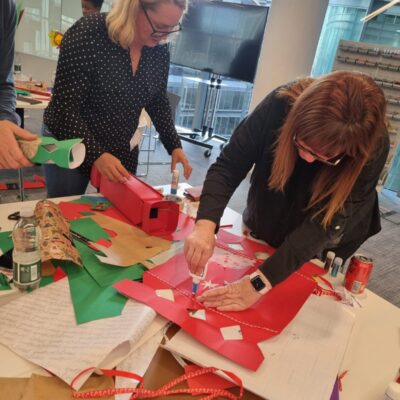 Charity Christmas Cracker
This remote or live challenge will have your teams feeling creative this Christmas! As society is progressing toward a sustainable future, homemade Christmas Decorations are very much in vogue.
So now is a perfect time to get the team together to learn the tricks of the trade and create your own crackers and some for Charities in need.
Our expert elf will take your event participants through a Christmas Cracker workshop, writing the perfect joke for your homemade Christmas crackers!
Get the team together to learn the tricks of the trade from our Expert Elf and create your own crackers.
Why choose Charity Christmas Crackers?
Homelessness is a constant problem, crackers can be filled with helpful items and vouchers.
Domestic violence also peaks over Christmas. Your crackers could be filled with items to help people fleeing abuse.
What will your Christmas Party legacy be?