Charity Bike Build Joiner Team building ideal for small teams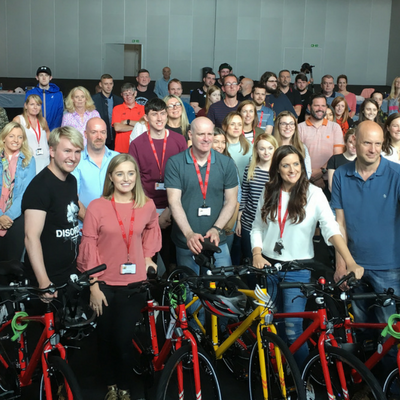 Team Building Ideal for Small Teams
The o3e Charity Bike Build Joiner event is a unique occasion, offering a socially responsible team building ideal for small teams, valuable time out of the office, networking and some social time, specifically for smaller companies or teams.
Join up with other local socially responsible, like minded businesses, for an engaging and motivating session. You will all compete together in one of our famous Charity Bike Builds, allowing you to reward and get to know your team, whilst doing something amazing for your community! It is an opportunity to get out of the office and develop your team's soft skills around communicating, planning, trust and quality control.
What makes it special is knowing that you are doing something special, that will make a real difference in someone's life, with the added benefit of meeting like-minded businesses through friendly competition.
What we offer:
-Lunch: A yummy working lunch is provided
–Refreshments: Refreshments throughout the Charity Bike Build, followed by a networking drinks reception.
-Charity: Presentation from the Charity who will be distributing the bikes built at the Event.
-Fun: Fun team challenges along the way, to gain extra accessories for the bike your team are building. Bling, bling, bling!
-Prizes: Did we mention it's competitive? Prizes for best quality, and fastest around the velodrome!
-Nightlife: Opportunity to step out into the nightlife of the host city with your team, to continue your celebrations.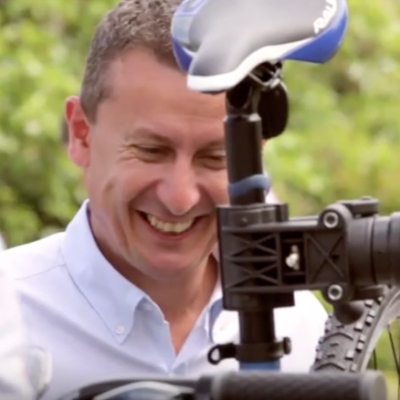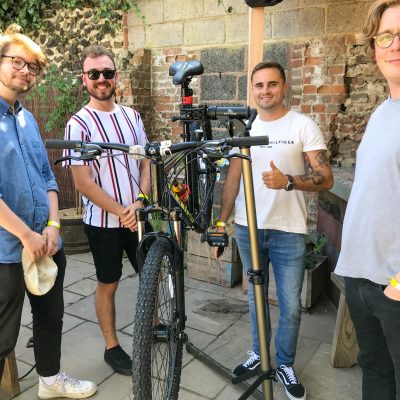 Don't miss out on a great way to engage your team, get out of the office, have fun, network AND give something back to your community! Give us a call to find out when our next Joiner event is, it's team building ideal for small teams.
What will your team's legacy be?