Thinking A-Head Challenge

Our new creative team building challenge to tackle bed poverty across the UK by customising headboards and beds for children!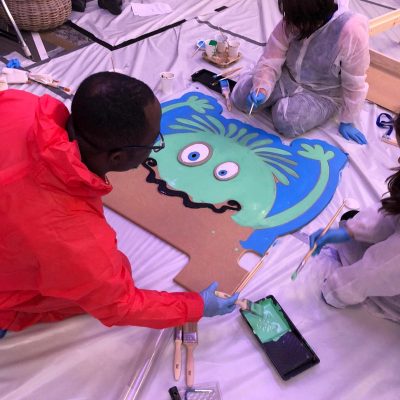 Team Building with Thinking A-Head Challenge
In 2018 research found that around 400,000 children in the UK didn't sleep in a bed of their own. Stories emerged of children sleeping on beds made from bin bags, coats and even sleeping on their kitchen floor. We have launched our Thinking A-Head challenge to impact these figures, reducing the statistics as much as possible.
Our charities are given the opportunity to decide which of our custom head boards the children would like to receive. Designs varying from a monster to a fairy princess castle or a rocket ship to the deep jungle!
How does it work?
Working in teams of 8, Thinking A-Head gives teams the opportunity to create customised head boards. Splitting each team into the "creators" and the "constructors", the creators will work on painting and assembling the head boards, whilst the constructors focus on building the bed frame to go with the bed.
Your group must follow their creative briefs to ensure the headboard meets their children's brief. Whilst time is of the essence, teams must ensure the boards and bed frames are functional and of a high standard.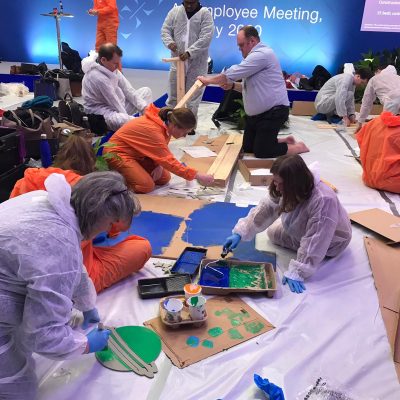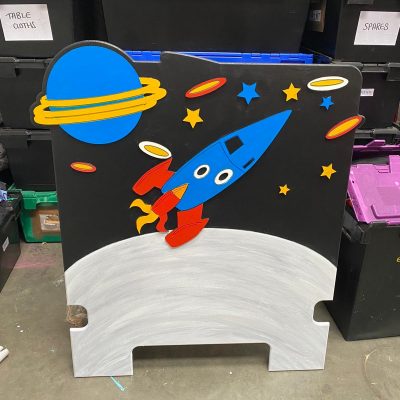 Head of the Beds
Each team is allocated a flat packed bed, a funky headboard and a selection of 3d elements to add to their headboard. Over the next few hours the teams will transform plain panels into an exciting and inspiring piece of functional art.
When finished the completed pieces will be dismantled and packed ready for their new homes. You may want to get a group together to rebuild the creations in the children's bedroom!
``We had a desperate request for a family in Wigan who had been sleeping on a kitchen floor after fleeing domestic abuse. The 3 donated beds made a wonderful addition to their new home!``
Action for Children