Exhibition Services

Using CSR to cut through the noise and increase engagement at your stand.
An eye catching CSR activity is a fantastic way to cut through the visual clutter at a large event
A great conversation starter, drawing people to your stand naturally, through a truly engaging, meaningful and authentic way.
Did you know that 80% of consumers will tell their friends and family about a company's CSR efforts, supporting the idea that your CSR activity will drive referrals both at your event and beyond. We also know that 90% of consumers are more likely to trust a company where CSR practice is clear, with 90% actually switching or choosing a company based on strong CSR policies or goals.
Including CSR in your event is an obvious (and awesome) way to genuinely engage with people. Read more about our exhibition services to grow event engagement in our blog.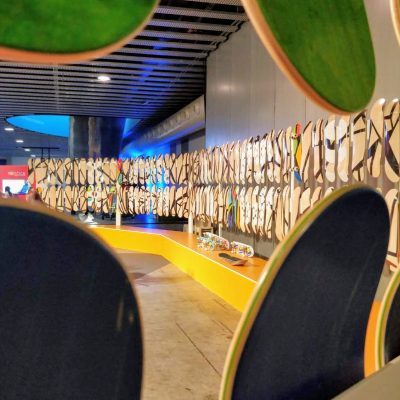 Get OnBoard
Include our OnBoard Challenge as part of your stand, and throw colour and creativity into the mix. Delegates will happily swing by to help you art work and build skateboards for social inclusion projects and charities supporting disadvantaged families.
The perfect opportunity to talk about how seriously your company takes CSR and any other information you hope to impart on the day.
Charity Bike Build
Build bikes for charity on your stand! We often do this alongside our bike simulator – you'll soon realise how competitive delegates are, as more and more swing by to become King or Queen of the mountain!
Meanwhile, you'll also have ample opportunity to chat with delegates, as they help you to fix a part to one of the bikes you'll be building for charity.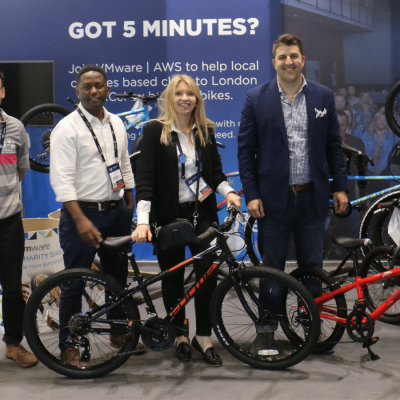 "The skateboards caught my eye, but there was something creative going on too, that you wouldn't normally expect at an IT conference. There was a real buzz about the stand. Once I found out it was for kids from less privileged backgrounds who would benefit, I was in!"
- Jame's Carnie, Mobilise Cloud