Building Challenges

If you're looking for a building challenge, where your teams have to construct something tangible - and useful! - then these CSR team building events are perfect.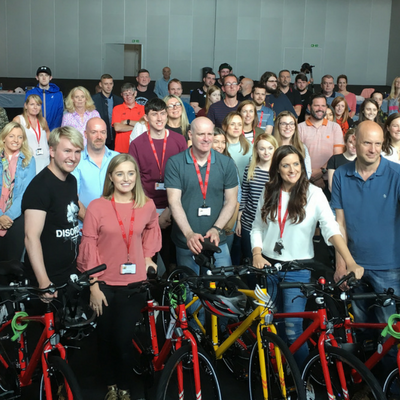 Charity Bike Build
Charity Bike Build is one of our charity team building challenges that enables your organisation to take Social Responsibility to a much wider audience with an entertaining team focused activity that delivers value to both the client, participants and the community.
Since its foundation Charity Bike Build has contributed more than 2,065 bikes with a value in excess of £163,000 in to the community.
The challenge lasts for around 2.5 hours, and this can be tailored to suit your agenda. Your group will be split in to team of 5-8 and will build one bike per team.
Performance Wheelchair Challenge
We have had phenomenal success with this challenge. In 2015 alone, this challenge enabled us to donate 31 performance wheelchairs to the likes of Help for Heroes and SSAFA the armed forces charity. Then in 2016, we were able to provide chairs to the non-profit organisation Choice International, to support the setting up of 2 brand new wheelchair basketball teams. And from 2017, we have started working with Access Sport and The Tennis Foundation, providing sports wheelchairs to grassroots all ability sports.
The chairs are used to give access to sport for recreation and recovery from both physical and mental illnesses. They facilitate a team playing opportunity, which really encourages and supports mental health recovery.
This is a fast paced charity team building challenges that puts a team on its toes right from the start. Working in teams of up to 10, each team needs to build and then compete in their sports wheelchair. At the end of the event the Sports Wheelchairs are donated to an all ability Sports Club or an Armed Forces Charity. This challenge is suitable for groups from 16 – 600.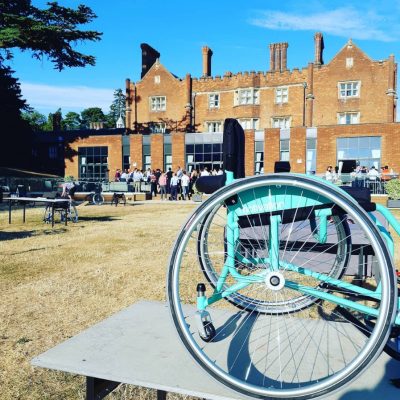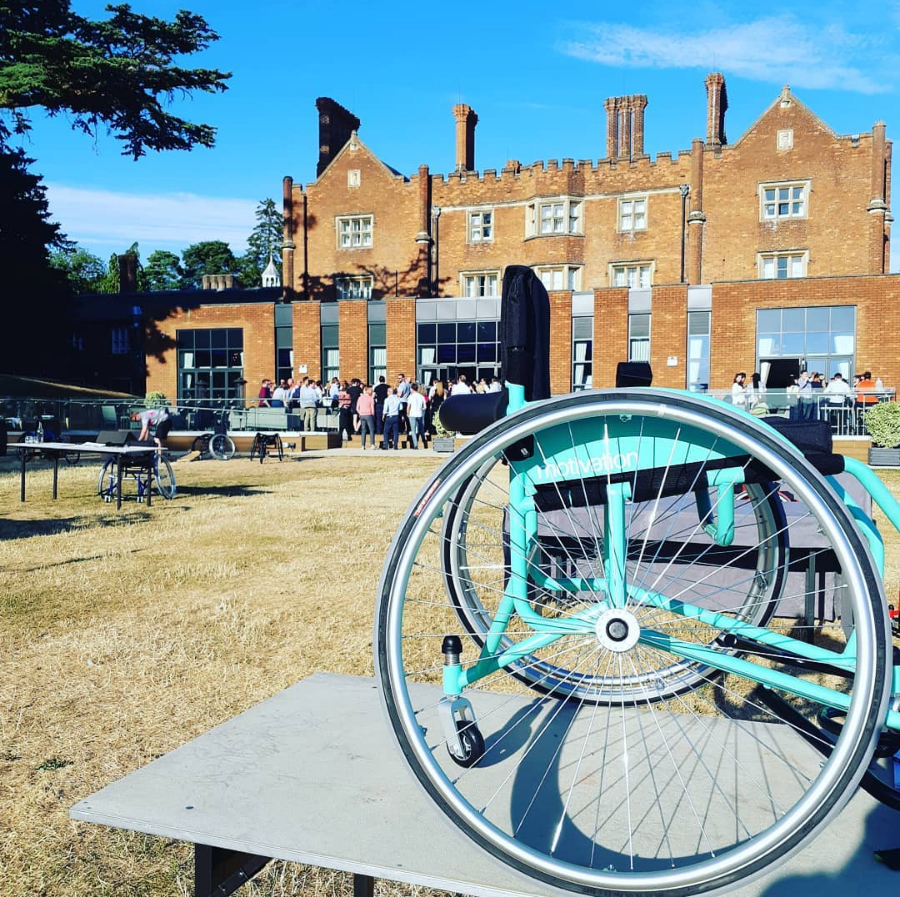 "The Wheelchair Challenge day was amazing, everyone really enjoyed themselves and a few people wanted to find out more about organizing their own team session. I would highly recommend having this on the list again. The catering arrived on time, the basketball coaches were excellent, and it was a great cause."
– NBC Universal
Charity Trike Challenge
Keen to help other areas of the community we have developed Charity Trike Build Alongside a specialist manufacturer, we are able to deliver an astonishing and highly emotive team experience.
Your group is divided in to teams of 5 – 8; each has their own workshop with tools and equipment. The challenge kicks off with a briefing about the people who will receive the trikes. Each team member attends a knowledge session to understand the technicalities of the Trike Build. Then the teams are ready to build their trikes.
Incorporated in to the event are team challenges, testing communication, innovation, time management and trust. Teams will complete these challenges in order to acquire the final specialist parts necessary to adapt their trike to the disability of the rider.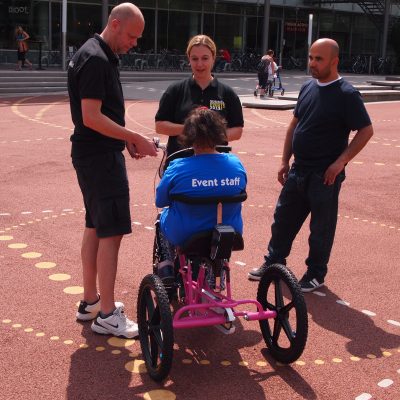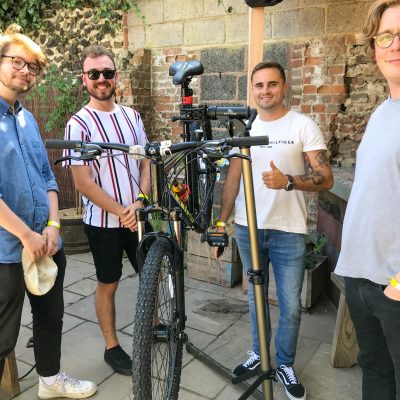 Charity Bike Build Joiner up to 8 people
The Charity Bike Build 'Joiner' challenge, specifically made for smaller teams, will make a massive impact with your team and your community.
A unique event, offering a socially responsible team building activity, an away day, networking and some social time, specifically for smaller companies or teams.
Join up to 11 other socially responsible, like minded businesses, for an engaging and motivating day. Reward and get to know your team, whilst doing something amazing for your community.
What will your team's legacy be?