CSR Challenges for Small Teams

Most of our CSR team building challenges are scalable, but here are a few, which naturally lend themselves to smaller teams.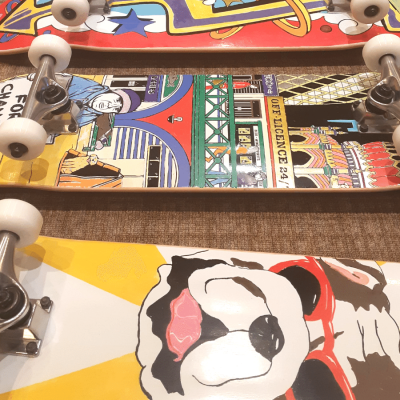 On Board Challenge
This event delivers value to both the client, participants and the community. The challenge lasts for around 2 hours, and begins with a presentation from the charity project. Creating an emotional bond focuses the teams and makes their efforts worthwhile.
On Board is the newest team challenge in the o3e stable at a lower cost alternative to our highly successful Charity Bike Build. This challenge focuses on the assembly and individualising of a skateboard.
Charity Bike Build Lite < 16 people
Bringing Charity Bike Build to smaller teams. Bring along up to 16 people, and take on this fantastic CSR team building challenge. You'll learn 'the knowledge' to build your bike, take on team challenges to earn bike parts, and successfully build 2 fantastic Raleigh bikes to donate to a charity of your choice.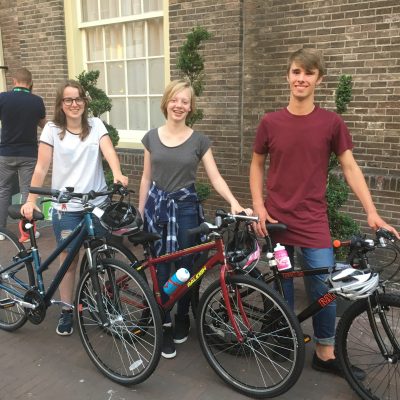 "I just wanted to 'thank you' again for Friday - you and the guys were brilliant and brought out so much positive energy from the team."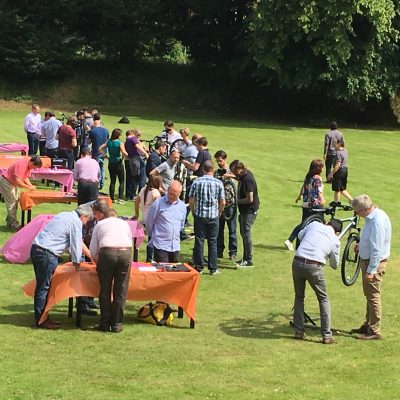 Charity Bike Build Joiner < 8 people
The Charity Bike Build 'Joiner' challenge, specifically made for smaller teams, will make a massive impact with your team and your community.
A unique event, offering a socially responsible team building activity, an away day, networking and some social time, specifically for smaller companies or teams.
Join up to 11 other socially responsible, like minded businesses, for an engaging and motivating day. Reward and get to know your team, whilst doing something amazing for your community.
"I really enjoyed the whole experience. I sometimes find team building activities too much like forced fun but this one, I genuinely enjoyed!"